Comeca Indonesia's new plant inauguration
On November, 17th, 2021 Comeca Indonesia celebrated the inauguration of a new plant in a combined event with its 14th birthday!
Our subsidiary Comeca Indonesia was established in 2007 and is responsible for both the Indonesian market and international projects. A large part of its business is GALAXIS and TRA switchboards (IEC 61439-2 certified). This subsidiary has also developed a complete range of tested LV switchboards and low cost fixed equipment, suitable and competitive for the world market and mid-range offer (main or secondary switchboards, generator control panels, AC-DC panels).

Our new plant is located, like the previous one, in the largest industrial area in Indonesia, east of the capital Jakarta, about 50 km or 1 hour drive from the city centre. With an area of 2400 m2, the new facility has modernised and improved the industrial layout.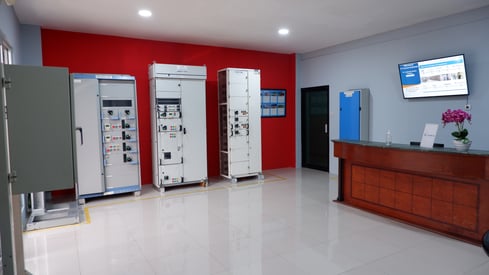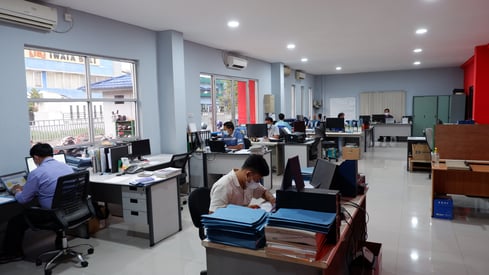 As per Indonesian tradition the inaugurationstarted with speeches from the management, with a prayer and with a celebration of eating traditional yellow rice based food called Tumpeng.
We take this opportunity to thank all Comeca Indonesia employees as all of them have had a role in opening the new plant.The year 2022 starts with a full order book, which promises the subsidiary some great projects.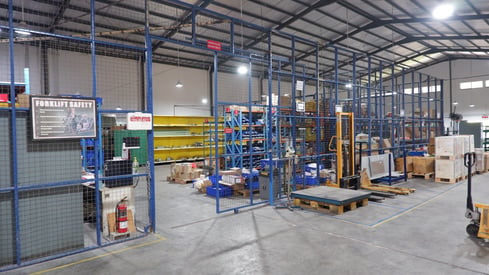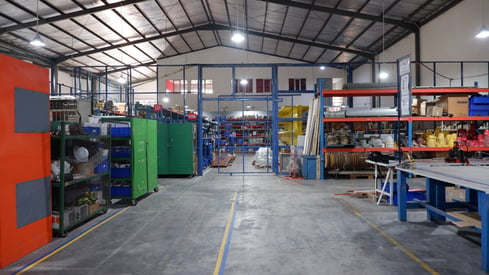 Contact details for Comeca Indonesia :
PT. COMECA INDONESIA
Delta Silicon 5 Industrial Estate Jl.Kenari II Blok G1 B No.08 & 09, Lippo, Kec.
Cikarang Pusat, Kabupaten Bekasi, Jawa Barat 17530, Indonésie
+62 21 89905346