When an accidental overvoltage, an unexpected mechanical problem or an aggressive environment occurs, defects can cause serious damage and above all a production shutdown.
These accidents are often foreseeable and are related to the maintenance of your low voltage installation. Our feedback from thousands of installations enables us to offer you effective solutions to prevent production shutdown.
Regularly scheduled manufacturer's maintenance guarantees to users:
A decrease in direct costs because there are no additional costs related to the urgency of the intervention
A decrease in indirect costs due to operational or production shutdown
Our advice to avoid unscheduled production shutdown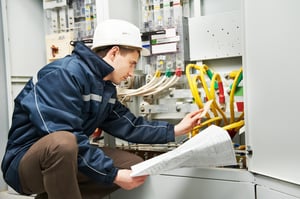 Above all, it is necessary to anticipate problems that are often known and easy for the manufacturer to anticipate. Thanks to our experience as a manufacturer for more than 80 years, we have defined some essentials concerning the maintenance of our electrical switchboards :
Visual and functional inspection of the parts and the board
Cleaning of insulation parts
Lubrication of mechanical parts
Write an intervention report with the operating conditions, the recommendations of the parts to be replaced and the next maintenance dates to be planned.
To guarantee service level of your installation and reduce your direct costs and risks of production shutdown, we advise you to schedule regular manufacturer maintenance and to subscribe to a maintenance contract that guarantees you:
assurance of prompt care
proper management of your maintenance
preferential and known pricing
COMECA maintenance contracts for your electrical switchboards
The legal duration of the warranty is indicated in the offer of the equipment. It is generally 12 months from the date of commissioning of the equipment or, at the latest, 18 months from date of availability. Thanks to our maintenance contracts, you benefit from an extended warranty depending on the agreement.
"Essential" maintenance contract (1 year): annual maintenance
By subscribing to an Essential Maintenance Contract, the duration of the legal warranty of your equipment is extended by one year.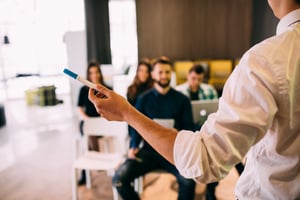 You benefit from a privileged point of contact with your COMECA manager as well as operator training to acquire knowledge necessary for the operation and routine maintenance of our designed equipment.

Different maintenance services are carried out during an annual visit, without any equipment shutdown, one year after the delivery of the equipment :
Detailed visual inspection of your low-voltage switchgear during an annual on-site visit
Checking conformity to the diagrams and updating
Check availability of spare parts, storage conditions, reserves and accessories
"Serenity" Maintenance contract (from 2 to 5 years): preventive maintenance
By subscribing to a Serenity Maintenance Contract, the guarantee period of your equipment's legal warranty is extended for the duration of the contract (from 2 to 5 years).
The serenity maintenance contract includes the services of the Essential contract supplemented by :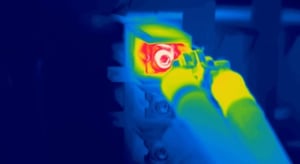 Thermographic inspection of your equipment equipped with devices for thermography on the joints and connection points to busbars, switchgear and connections
Tests of circuit breakers, protection relays and earth leakage protection with detailed test report
An on-call duty and a commitment to responsiveness that allows a specific organisation to respond to any request for curative intervention on the equipment (response time, delivery of spare parts and replacement equipment)
On-site or remote diagnosis of software versions and the absence of error messages on your supervision tools.
Periodic visits are done to ensure regular preventive maintenance of your electrical switchboard and requires shutdown. This intervention includes cleaning and checking services:
busbars and plug-in contacts
of arrivals and couplings
mobile elements on the fixed and mobile parts