Comeca has been chosen to manufacture the cooling units and Terminal Units for the HVAC and plumbing work packages for the construction of Local Crisis Centres (LCCs). This project represents the HVAC equipment of more than ten nuclear power plants located in France.
An additional safety project in nuclear power plants
The ASN (l'French Nuclear Safety Authority) carried out an audit on the level of nuclear safety and radiation protection of all French nuclear facilities, particularly following the accident at the Fukushima power plant in Japan in 2011. Following this study, requirements were formulated to ensure an additional level of safety in the face of various risks. The Local Crisis Centres (LCC) construction project is one of the requirements selected.
A LCC brings together, in the same building, the various crisis management teams for a nuclear power plant. The aim is to create an emergency control building outside the main building. This annex makes it possible to recover a number of important functions in the event of a problem.
The project and needs of our client in charge of the construction of the LCCs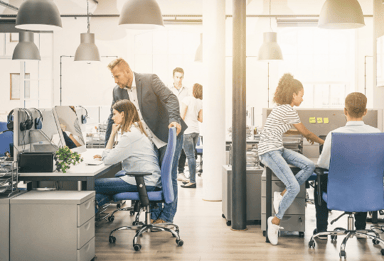 To carry out this work and build the various Local Crisis Centres, several companies were chosen for their different areas of expertise. The company in charge of carrying out the HVAC (Heating, Ventilation and Air Conditioning) chose Comeca, following a call for tenders, to manufacture the cooling units for the Local Crisis Centres. The expected technology is an integral part of Comeca's know-how with real expertise in the nuclear sector and the delivery of several major projects such as «Grand CHAUD», Jules Horowitz research Reactor (JHR) et Hinkley Point C for which Comeca received an award.
Comeca's expertise on specific solutions for thermal engineering
In our factory based in Saint-Quentin-Fallavier, we design, qualify and manufacture refrigeration and electronic equipment operating in severe environmental conditions. We work mainly for the Nuclear, Railway, Aeronautics, Military and Marine markets.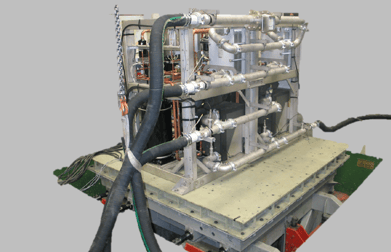 Photo of a cooling unit on a vibrating table for Comeca seismic testing
Comeca's added values on this project :
Our expertise and know-how in thermal and aeraulic sizing (simulation by calculation to deal with seismic risks, optimisation of noise level) are based on our experience of more than 20 years in the nuclear environment with an installed base of about a hundred pieces of equipment in France and abroad.
The design and manufacture of more than 10,000 on-board HVAC systems for the Rail and Defence markets complete our know-how. Indeed, these sectors are subject to specific operating conditions in severe environments.
Our risk and safety expertise, with a history of seismic and "Important for Safety" systems qualifications, ensure the reliability of our solutions to guarantee continuity of operation for our customers.
The Comeca France teams in Saint-Quentin-Fallavier were able to meet the requirements of the LCC project by adapting our know-how to the needs of the project to create a tailor-made solution, fully adapted to the needs of our customers in the nuclear sector.
Comeca will install an LCC cooling unit and 7 air conditioning cabinets. We will support each plant on the commissioning of the equipment as well as on the training of the personnel. The first installation will be completed in June 2021. This project will also be an opportunity for Comeca France and our customer in charge of integration to set up a synergy to work together on other areas of expertise such as our low and medium voltage switchboard activity.